The Garmin Descent MK2 Dive Computer is a redesigned version of the original model. Compared to the previous version, it includes new features such as a 3-axis electronic compass. These features make it an underwater GPS, but also an all-around digital dive watch for divers of all experience levels. Does this mean it's good? Well, that depends on how you look at it but we're going to show you what we think about it.
Features
Bluetooth Smart, ANT+ and Wi-Fi Connectivity
Stainless Steel with Black Band
480 x 272 Resolution
Pacepro Technology
Topo and Ski Maps
Sport Apps
6 Dive Modes
Pros
Support more sports mode like diving, skiing, golfing etc
Stylish look
Excellent battery timing
ABC sensors with an underwater 3-axis compass
Comes with 2200 mAh E-bank charger
It has wrist-based heart rate and oximeter
Cons
Expensive
Fewer Color Options
Garmin Descent MK2 Review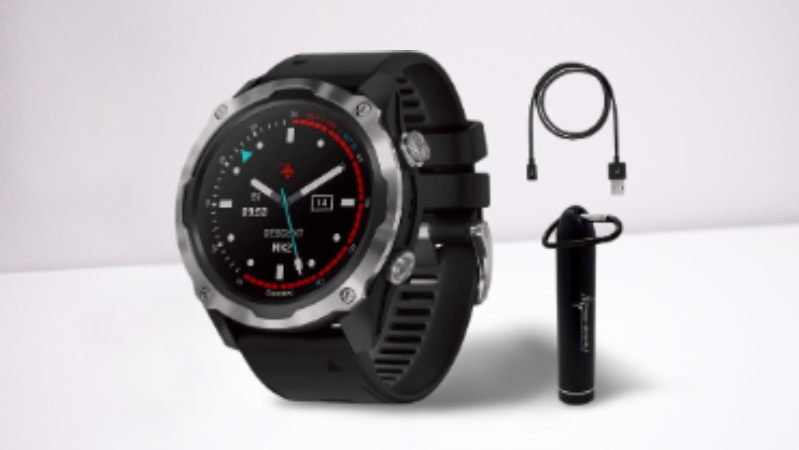 The Garmin descent mk2 is a dive computer that's compact, rugged and user-friendly. It has a large display that's easy to read underwater, plus it has an intuitive interface that makes it easier.
It has a durable construction that makes it suitable for use in harsh environments such as ocean waters or hot springs. The computer can be used with any type of diving suit (e.g., drysuit).
It is an advanced, watch-style dive computer that comes with multisport training and smart features. The device has a 1.4" color sunlight-readable display, preloaded activity profiles, and six dive modes. The new model also features 36% more screen space than the previous model.
The most notable feature of this dive computer is its preloaded activity profiles, which include snorkeling, water skiing, wake surfing, and paddle boarding. This allows you to use one device for multiple sports without having to switch between screens. For example, if you want to use the snorkeling profile while diving and the paddle boarding profile while kayaking or paddle boarding, it will automatically switch between them as needed.
This watch-style dive computer is also equipped with 36% more screen space than its predecessor—this makes it easier to read your data while underwater and makes it easier to navigate menus during your dive or when reviewing your dives later on.
Unboxing
Mk2 Computer
1 x Wearable4U E-Bank
Box
Wrist band
Garmin Mk2's Performance
The Garmin Mk2 is the latest generation of dive computers from Garmin, and it's equipped with some of the most advanced features in the industry. It has better performance than its predecessor, the Mk1i; it also outperforms other models on the market such as Suunto Zoop Novo 5.
The main improvement in this model over previous generations is that it comes with Bluetooth technology to sync it with smartphones and tablets. This allows you to access all sorts of useful information about your dives right after surfacing. Things like depth charts, current temperature readings, elapsed time spent underwater can also be accessed.
PacePro™ Technology
If you're a runner, then PacePro™ technology is going to be one of the best features of this watch. It measures your running cadence, then calculates your target running speed based on your personal profile and current running speed. PacePro helps maintain a consistent pace throughout so that you can focus on improving other aspects of your performance.
Modes
The Garmin Mk2 Dive Computer features 6 dive of modes, which include:
Trimix
gauge
Apnea
Apnea hunt
Closed-circuit rebreather.
Wrist-Based Heart Rate
It is the first wrist-based dive computer to feature wrist-based heart rate. This means that you can monitor your heart rate without having to wear a chest strap. The optical heart rate sensor on the back of the watch measures your pulse at all times, even when you're swimming or diving.
Turn-By-Turn Navigation
It is a fully featured dive computer that offers the ability to navigate your way through an underwater adventure. With the turn-by-turn navigation features, you can easily find your way to a waypoint, track or route that has been saved on the device.
Turn-By-Turn Navigation: Navigate To A Waypoint
If you are diving in an unfamiliar location and want help finding your way back home, this feature will help guide you along the right path. Just enter in where you want to go before starting out on your dive journey by selecting one of three options: "to current position", "to saved location" or "to previous track". Once selected just press enter!
Garmin Descent Mk2's Display
The display of MK2 Garmin is clear, which makes it easy to read. In fact, the screen is so big that you could probably tell the time on it if you had to. It's also easy to see in low light conditions and bright sunlight. It also features a backlight for nighttime dives, so you won't have any trouble reading the information on your screen. And if you're diving at night or in dark caves, the backlight will illuminate your dive data so clearly that even an old blind man could tell what's going on under water!
Dive Logs
It is able to store and support up to 200 dive logs.
Quality
It is a durable, well-made dive computer that can be used in both fresh and saltwater environments. It's also one of the larger models on the market at 3.5 x 1 x 2 inches (8.9 x 2.5 x 5 cm), but it has a large screen that shows information clearly in all lighting conditions and easy-to-use buttons for setting up your dives before you go under water.* Dive computer size
The biggest advantage of having such a screen is that it gives you plenty of room to display data like current depth, maximum depth reached during each dive session, temperature changes over time, and even battery life if there's any left.* Dive computer display colors The display itself has an LED backlight so you can see everything clearly even when sunlight hits it directly or if there are other bright lights nearby like those from electronics equipment inside boats or RVs; this means there won't be any glare issues like some other models have had over time.* Warranty
Runtime
The runtime is the amount of time a dive computer can be used before it needs to be recharged. The descent mk2 has a runtime of up to 20 hours.
Size of Gamin Descent Mk2
The Garmin Descent MK2 is a small, comfortable and easy-to-use dive computer. It weighs only 2 ounces and has a large display that's easy to read underwater. The device is made from high-quality materials that make it durable enough for use in harsh environments like the ocean or even space!
The Descent MK2 features an intuitive user interface so you can navigate easily through menus while underwater without needing any training at all!
Colors
When you purchase it, you can choose from three color options: black, white or blue. While this may seem like a wide range of choices, it's important to note that some countries and stores don't carry all three colors. If you're looking for something other than these options and don't want to wait until they become available, we recommend contacting your local retailer directly.
Warranty
The Garmin Descent Mk2 is covered by a 1-year warranty. Mk2i and the new generation of the dive computer, the Mk2s, are both covered by 2 years of warranty.
Comparisons: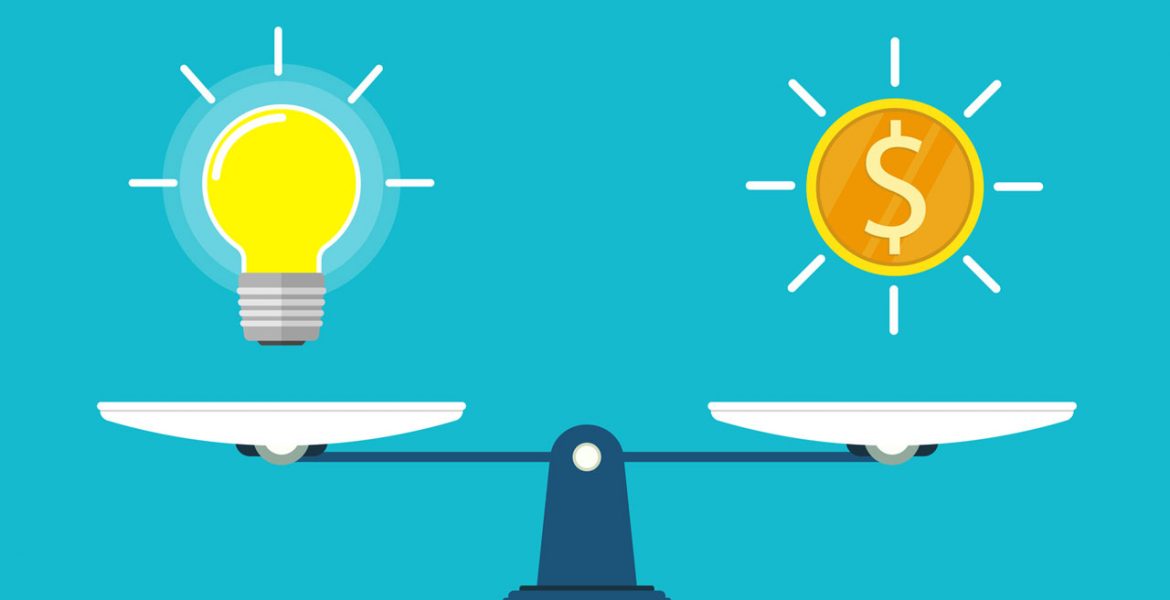 Garmin has a few different models of dive computers, and it can be difficult to keep track of which one is best. In this article, we'll compare the features and functions of four of their most popular options:
1. Garmin Descent Mk2 Vs Garmin Mk1
The Garmin Mk2 dive computer has a number of advantages over the Garmin Mk1 dive computer.
The first is that it is a better value for money. It costs less than the Mk1, but it has more features. The other difference is that it is easier to use. The buttons are bigger and easier to press, so it doesn't take as much effort to set up or change settings on your dive. Lastly, the Mk1 is smaller and fits more easily into pockets, while the Mk2 is larger and more bulky, but offers more information on its screen at once.
2. Garmin Mk2 Vs Garmin Mk2s
The Mk2 is the latest iteration of a diving computer that has been around since 2010. It's a full-featured dive computer and is designed for divers who are more serious about their diving, but it's not a scuba computer. The Mk2s dive computer is an upgrade of the Mk2.
The Mk2 dive computer features a large display that shows depth, time and temperature, as well as information about nitrogen loading and other important dive data. The Mk2s features a smaller screen, but it gives you more information about your rate of ascent/descent and your remaining bottom time. The Mk2s also has an audible alarm to warn you if you're ascending too fast or descending too slowly (or both). This can help you avoid getting out of balance with nitrogen levels in your blood stream.
Both computers feature an easy-to-use interface with customizable alarms (for surface intervals or decompression stops), a backlight, water resistance up to 200 meters and high-capacity memory for storing up to 200 hours of dive data or 100 hours of GPS tracking data (with optional accessory). You can even download software updates directly from Garmin's website without having to send back your device for service!
3. Garmin Mk2 Vs Garmin Mk2i
The Mk2 and the Garmin Mk2i dive computer are both top-of-the-line models, but they have a few key differences that might make one better suited to your needs than the other.
The Garmin Descent Mk2 comes with advanced features like dual gas capability, which means it can be used for both nitrox and trimix diving. It also has a unique "no-fly" feature that allows users to set time limits for their dives if they don't want to exceed a certain depth or time limit. The Mk2i also has a "no-fly" mode, but it doesn't have dual gas capability. MK2i's price is more than Mk2's.
The Mk2i does come with some features that aren't available on the Mk2, including wireless connectivity and the ability to connect with other devices such as cameras and smartwatches. These features may make it worth paying more for the Mk2i over the Mk2 if you'll be using them regularly or if you're an avid enthusiast who wants all of the latest technology available in a dive computer.
4. Garmin Mk2 Vs Garmin G1
The Garmin MK2 dive computer is a sleek and easy-to-use diving instrument, while the Garmin G1 dive computer has a more rugged construction. The two share many features, but they differ in their sensor design, display quality, and user interface.
Both of these devices are great choices for any diver looking for a reliable dive computer. The MK2 and G1 have both been tested extensively by professional divers and recreational divers alike, so you can trust that they will perform well under pressure.
The MK2 is designed for professional divers who want to keep track of their dives with an easy-to-use interface that's also stylish enough to be worn with street clothes on land. It has a small screen that fits easily into any pocket or pouch, and it comes with a smart strap that holds your wrist securely so that you don't have to worry about dropping it while underwater.
The G1 is designed for those who want something more durable than the MK2 but still need something small enough to carry around comfortably all day long without feeling weighed down by its bulkiness or weight (which isn't much compared to other devices on the market).
Why you should buy Garmin Descent Mk2 Dive Computer?
If you are looking for a dive computer that is easy to use and affordable, then the Garmin Descent Mk2 Dive Computer is the one for you. It has all the features that an avid diver needs in a dive computer. It has been designed to be durable and comfortable on your wrist so that it can be worn all day long without causing any discomfort.
The display of this dive computer comes with high resolution, which makes reading it very easy even when underwater or in low light conditions. The battery life lasts up to 48 hours when using air mode or up to 50 hours when using nitrox mode. It means that it will last throughout your entire diving session without having to recharge it again during those times!
You can also choose between two modes: air or nitrox mode depending on what type of gas mixture you are using while diving at any moment during your trip so that everything will be calculated correctly according to what type of gases are used by this device during its operation time frame (up t0 50 hrs).
Wrap Up
The Garmin Descent Mk2 is a great option for divers looking for an affordable, reliable, and easy-to-use product. Garmin's descent mk2 dive computer is one of the best in its class, and it has a lot of features that make it stand out from the rest. The Mk2i has been upgraded with features like wireless connectivity and more accurate compass readings while remaining largely similar in appearance to its predecessor.
The most obvious benefit is its size; this thing is tiny! It fits comfortably on your wrist, which means you won't get weighed down by an obtrusive device while swimming or snorkeling. The backlight and touchscreen are also very easy to use, even when wet–and they don't require much power to operate either (so you shouldn't have any issues with battery life). You can even customize the display so that only certain information shows up on screen at once; for example, if you aren't interested in viewing depth data but rather just want something basic like time progressed/remaining during your dive then go ahead and turn off those other options!