The Atmos Mission One Dive Computer is a complete, easy-to-use dive computer that provides all the data you need to have for an enjoyable and safe dive.
Features
Atmos Mission One Review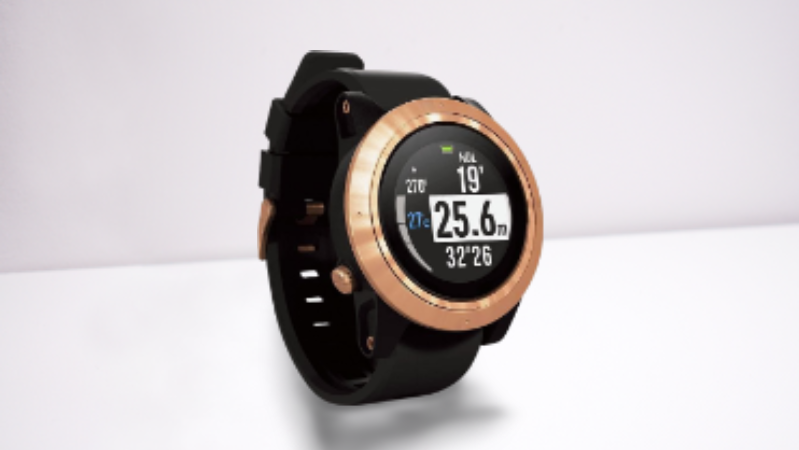 The Atmos Mission One is a good value dive computer. It's also a good choice for a first or second dive computer, especially if you want to go with something that doesn't break the bank. It has all of the features you'd expect from a modern dive computer, including:
Digital display with backlight and easy-to-read screen size
Nitrox compatible (21% – 50%)
Logbook function with 5 dives per page and 20 pages total
Stopwatch function with split time setting
It also comes equipped with some additional features that set it apart from other entry-level models. These include:
3D compass functionality that shows you which direction your head is facing while underwater
Logbook memory capacity up to 60 hours total (upgradeable)
Unboxing
The Atmos Mission One Dive Computer comes in a very nice box. The box is simple and clean, with a picture of the dive computer on it and information about what's inside.
Inside the box you'll find your new dive computer, some manuals, a wrist strap for attaching your computer to your wrist (or other body part), an optional depth gauge attachment for use when scuba diving (not included), and some warranty cards.
Display
The Atmos Mission One Dive Computer display is an LCD screen with a backlight that can be turned off or on at any time. The battery life indicator shows the remaining power of your battery, as well as its voltage and capacity. It also displays water depth, dive time and current depth gauge information. You have access to temperature gauge information as well, along with altitude gauge data if applicable (this varies by model). Finally there's a date/time clock displayed on this screen as well!
Atmos Mission One Size
It is a large dive computer, which means it may not be suitable for divers with small wrists. However, if you want to see your dive data in a large format and have the wrist size to accommodate it, this is the perfect choice for you!
Build Quality
It is built with a solid build quality. It's made from quality materials, and you can tell that it will last you through many dives. The buttons are nice and clicky, the screen is bright and easy to read underwater, and there haven't been any issues with the battery life (so far).
Atmos Mission One Modes
The Mission One Dive Computer Modes are:
Air
Nitrox
Freedive
Gauge
Wrist Straps
This Dive Computer wrist straps are made of silicone, which is a material that's comfortable to wear and easy to put on. The strap has a good grip and won't slip off your hand when you're underwater. It's also waterproof, so you can dive with it without worry!
Run time
It runs for up to 50 hours on a single rechargeable lithium-ion battery. This is enough time for most dives, though if you're doing extended exploration or research trips, it's worth considering an alternative model with a longer run time.
It can be used in water temperatures ranging from -4 degrees F (-20 C) up through 104 degrees F (40 C). However, it's not waterproof; you should handle it carefully when not wearing gloves because its case may become damaged if submerged in water for too long or exposed directly to heat sources like sunbeams or flames.
Final Words
The Atmos Mission one is a quality dive computer with good features and a lifetime of use. . It's a good choice for both recreational and technical divers, as well as those who want to dive deeper than their skill level allows. It is easy to use, has long battery life, and offers flexibility in its features that makes it stand out from other computers on the market today. The display is large and easy to read, making it perfect for anyone who wants an easy-to-use diving computer that's also packed full of useful information. It comes with everything you need right out of the box including straps and batteries so there's no hunting around at all!